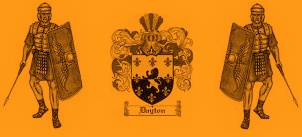 **Our banner session will likely be this Wednesday at 6:30 p.m. at the same place on 4123 N. Linda Drive in Bellbrook, Ohio. MAPQUEST IT! We have some supplies left over from last week, so it shouldn't be too expensive. This week we may put our two banners together and adhere them to make a crowd banner, this is where the crowd actually holds it up and waves it back and forth. Plus we'll also make the two sticks this week. I wanted to last week but I got swamped with finals and etc.

**Chants need to get going, if we have enough people next week which we hopefully will I would like to do a version of the first two chants in this video:


DALE CAVESE DAYTON (first song in above video)
LA LA LA LA LA LAH LA!
LA LA LA LA LA LAH LA!
DAYTON!
LA LA LA LA LA LAH LA LA LAH!
LA LAH LA LAH!
DAYTON!
OHH-OH-OH-OH-OH!!
DAYTON!
OHH-OH-OH-OH-OH!!
DAYTON!
OHH-OH-OH-OH-OH!!
OH-OH-O-O

Repeat

Owe Owe Owe we Owa! Let's Go Dayton! (Second Song in above video)

Owe Owe Owe Owe owey owa owah
Owe Owe Owe Owe owey owa owah
OHHHHHHHH!! Let's Go Dayton!
Our town, our hearts!
We give it all for you!
Owe Owe Owe Owe owey owa owah
Owe Owe Owe Owe owey owa owah
Let's Go FC Dayton!
La lah la lah!!
La lah la lah!!

Repeat

As well as the chant in this video:


One side pointing at the others: "Ohh oh oh oh Ohh... ...oh oh oh Ohh oh oh oh Ohh o o o Day-ton"!

The other side pointing back: "Ohh oh oh oh Ohh oh oh oh Ohh oh oh oh Ohh o o o Day-ton"!

Just keep going back and forth until the two sides tire.

We need at least 50 enthusastic people next week willing to give this a go to make it work. I'll try hard this week without finals to market the section more to get the people in there.

**We will try to get some fliers printed out to hand out this week. I'm just going to make some simple fliers with details on us and then send them out to a few of our members who go to University and have free access to printers. If we print out 50 with 5 to 10 of us and then place them in strategic places like bars where young people hang, Soccer Plus, billboards in Paneras and Borders, University billboards, etc. it may help our membership. Hell, even if it gets us 10-20 more it's worth it.

**We need to get more organized.. We didn't really do much in the way of chants this week because all the people we had the first week were either scared away because of the weather or decided to head to the Crew game in Columbus, Ohio (at the same time) instead.

**I'll likely be able to do much more marketing and trying a lot harder to get more people out this next Saturday. I had three finals last week and car trouble so it was a bad week for me. I want everything to be way more organized.

**We should also look into getting a megaphone for chants.

**We will do MacIntosh's next week definitely, I'm going to go there when my car gets fixed this week to talk to them about deals for Orange Legion supporters.

**Anyways, next week counts for real for the U.S. Open Cup and I want us to show up for real next week. This week was sort of a mulligan for the team and I guess us as well. Hopefully the weather will be with us next week too. Cheers and I'll have more details in a weekly Orange Legion Mailing List tomorrow, if you want to be on that it's theorangelegionnaire@live.com.